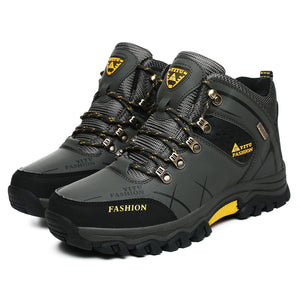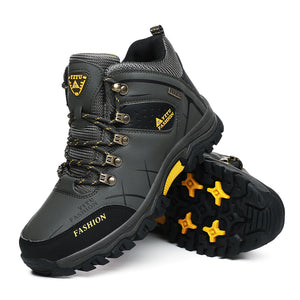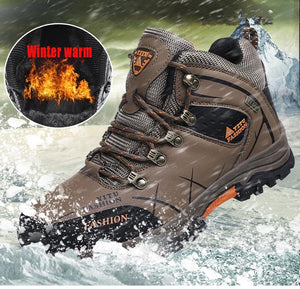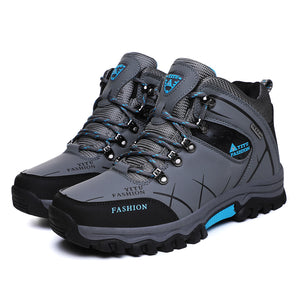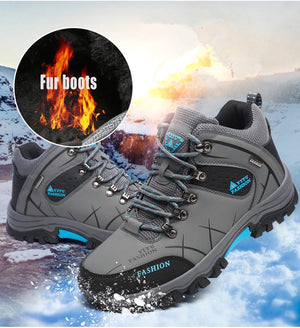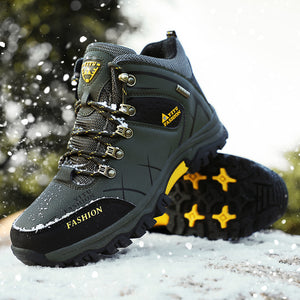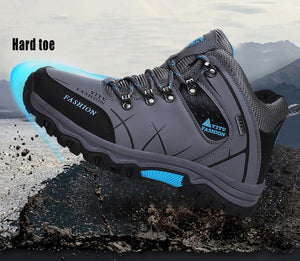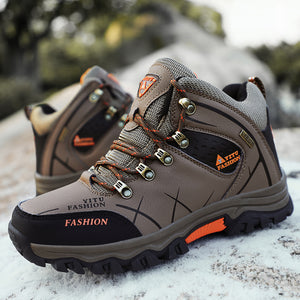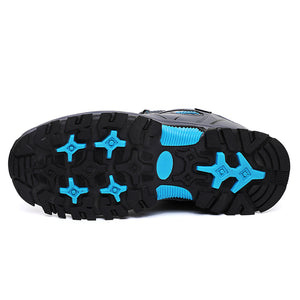 Indestructible Premium Waterproof Snow Boots
---
For the coming winter season.. They're extremely durable & lightweight with fleece material to keep you warm in even the most extreme weather.
They're built with a wide toe to fit snug and comfortable along with premium quality DuraTex Waterproof Materials.
They're perfect for your outdoor winter expeditions, or just daily wear in the snowy climates.. Your feet will thank you for strapping these up every day.
High Top Premium Winter Boots With Reflective Stripes:
 Ice Bear outsole design for more traction in ice & snow

 Layered inner boot is rated down to -100°C

 Microcellular waffle foot-bed traps air and moisture

 Acid and oil resistant neoprene and leather upper design

 High visibility reflective strips for extra safety

 Acid and oil-resistant rubber outsole

 Excellent slip resistance in extreme cold temperatures

 PU base is cold crack tested to 50,000 flexes at -50°C

 Gel-flex mid-sole for reduced fatigue & improved comfort

 Metal-free safety toe/plate - electric shock resistant sole

 Frost plate foot-bed for maximum cold resistance

 CSA/ASTM/CE approved
Indestructible Build: 
Hit it with a brick, run over the toe of the boot, or even step on a bunch of nails - this pair can take all that punishment! It's geared towards these hazards so it's crafted with expertise to be able to withstand these conditions.
Keeps You Warm and Cozy: During the cold season, staying warm is key to being able to perform at your workplace well. These boots are fleece lined to keep you warm and cozy with this pair of tactical boots. 
Skid Proof & Water Proof: The pair is made to withstand anything… including liquids! Equipped with a refined rubber sole, you will NEVER slip or fall when wearing them. A very important aspect of tactical work boots.
Free Worldwide Shipping:  Here at Towlivesmatter we provide free expedited worldwide shipping because we care about your shopping experience.
Industrial Foot Protection - Keep Your Feet Safe, Warm And Dry In Any Weather. Our line of work boots will keep your feet safe from falling debris, winter weather or any harsh, cold or wet environment. Our premium boots have been battle-tested in the high American arctic for years. If boots are good enough for Bearing Sea oil rigs, they should be tough enough to stand up to any winter. 
---